Fourth Grade Students: If you are planning to join K-Kids, your permission slips and $3 are due by Thursday, Sept. 14. The permission slip to work at the Recycling Center is also due by Sept. 14.

1st Wed of month early dismissal tomorrow @1pm, send note if going home plans will change. Parade permission slips due to office Wed!

Preschoolers and their families are invited to the Parents as Teachers Paw Patrol Fun on Tuesday, September 19th, 6:30 to 7:30 p.m., elementary gym.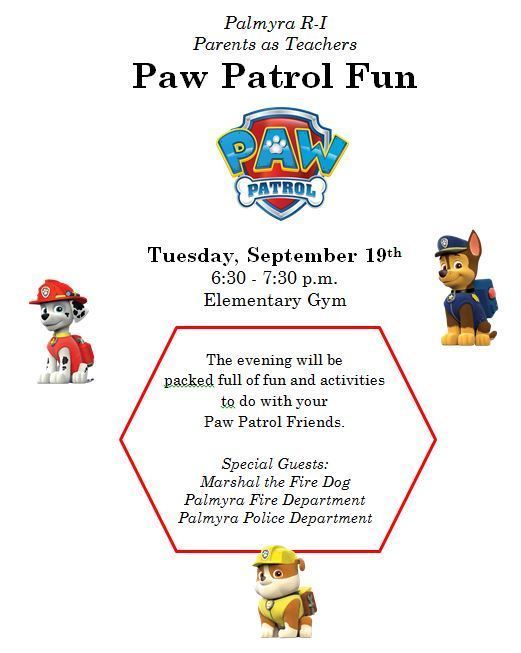 No school Mon-Labor Day, Early Dismissal Wed @ 1pm, Homecoming parade 2pm Friday. Parade permission slips available in PES office if student will be in parade.

First grade viewing of the eclipse on Monday, August 21, 2017.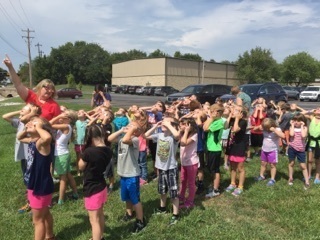 First grade viewing the eclipse on 8/21/17.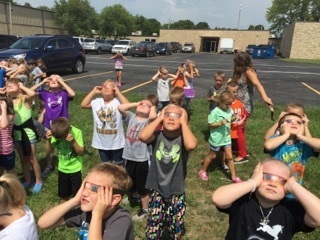 PES PICTURE DAY IS TOMORROW! Order online @ WagnerPortraitGroup.com password: PALMYRAES or use direct link
http://bit.ly/2hBCmMu


The future's so bright, we gotta wear shades! #pespawsproud

PES students and teachers are enjoying the Eclipse experience and learning along the way! #pespawsproud

We had an awesome first day in Kindergarten! #classof2030 #pespawsproud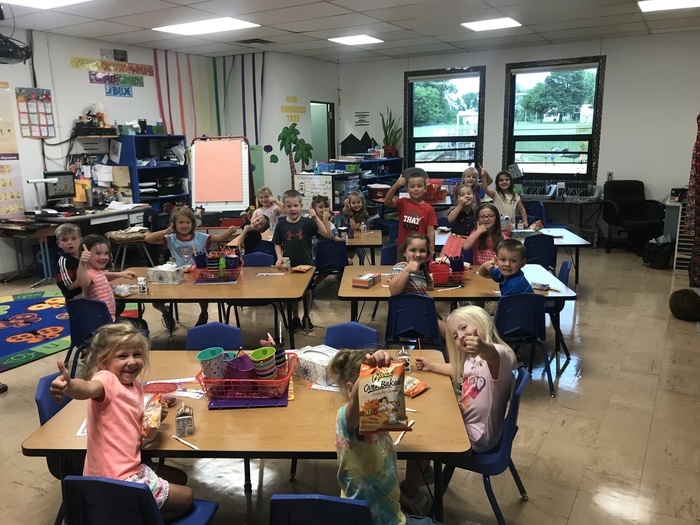 1st day of kindergarten was a success! #classof2030 #pespawsproud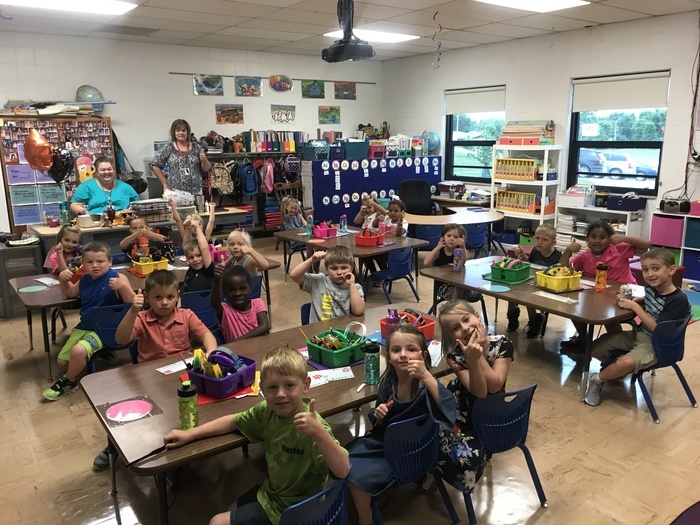 Kindergarten rocks! #classof2030 #pespawsproud

Our future Class of 2030! They had a wonderful first day of Kindergarten! #pespawsproud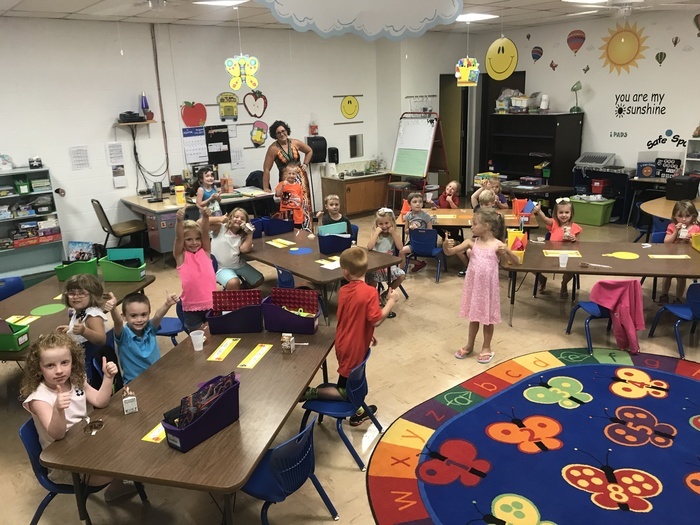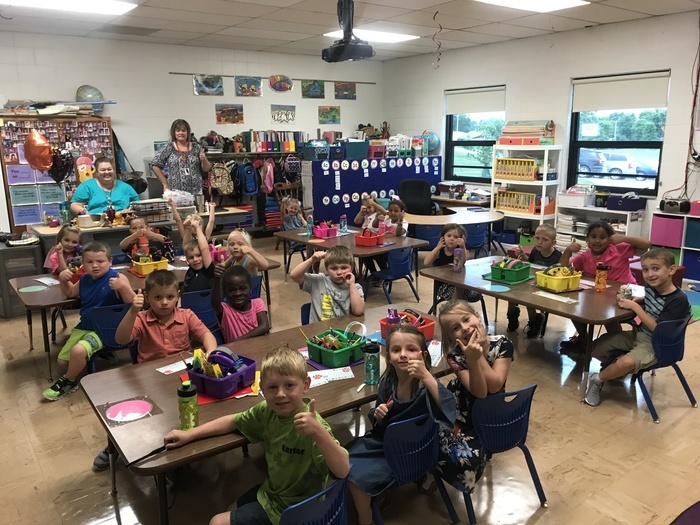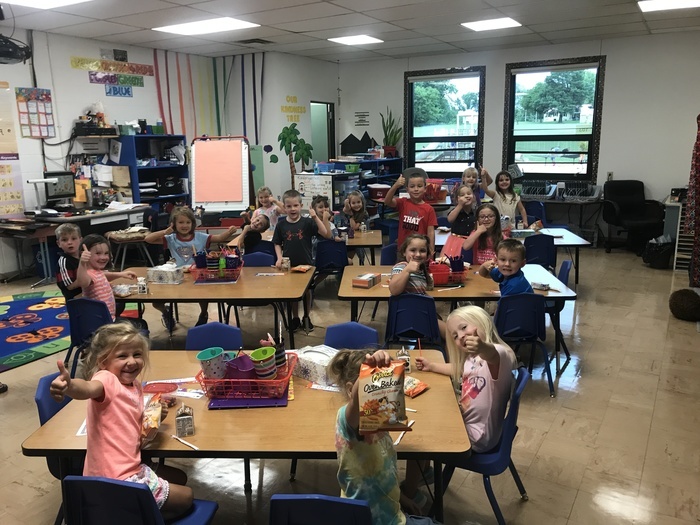 PTO will hold their monthly meeting this Thursday @ 6:30 in PES cafeteria. Interested in PTO; come see what it's all about!
Palmyra.r1pto@gmail.com

SCHOOL BEGINS-tomorrow, Aug 16th! Car riders use south entrance to enter! Buses only in circle drive on east side. Class begins @ 8:15. Need bus#?-call bus barn 769-2963

Parents as Teachers Playgroup starts Tuesday, August 22 at 9:00 a.m. in the elementary cafeteria. Hope to see you there.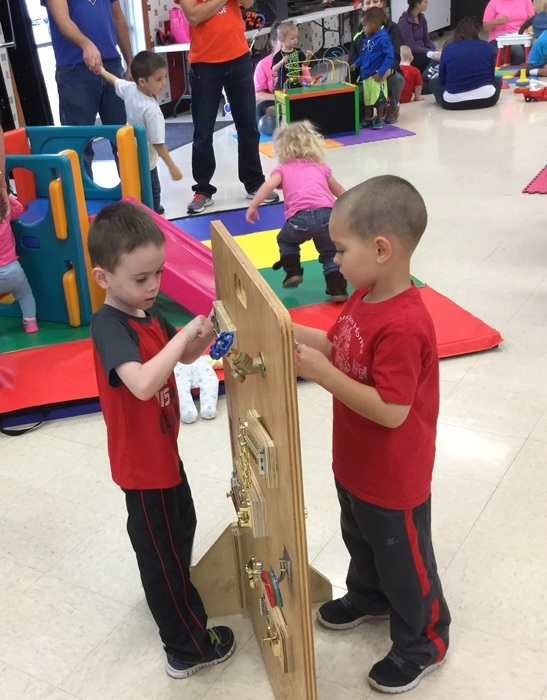 Thank you to all the parents who brought in their child for "Meet the Teacher" night at PES! Looking forward to Wednesday! #firstdayofschool #pawsproud@pes

Monday @ PES, 3:30-6:30, Meet the Teacher & Bring in Supplies night! Bring your signed iPad Pledge forms w/payment & ASP enrollment forms!

ASP enrollment forms due in PES office this Monday night during Meet The Teacher if your child will be attending ASP on 1st day of school, 8/16!